Taxi Transfers To and From Pisa Airport
Find Unbeatable Value Taxi Transfers


Pisa Airport Taxis - Fares, Distances and Where to Find Them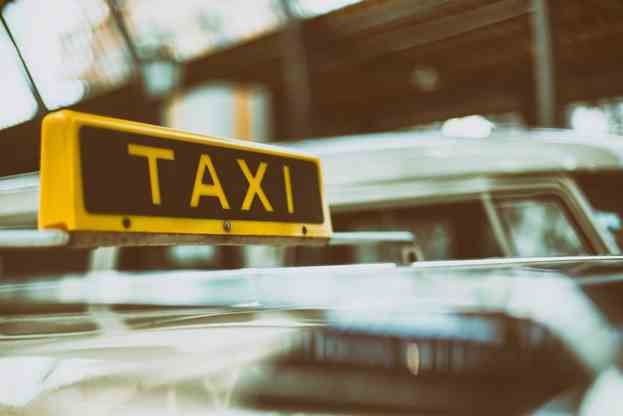 Pisa International Airport taxis are provided by a taxi co-operative. The taxi rank is located just outside the passenger terminal's arrival area and a typical journey into the city center costs between EUR 6.00 and EUR 8.00. On Sundays and on Public Holidays passengers will be asked to pay a surcharge of EUR 2.30. Drivers must switch on the taxi meter before setting off on the journey. The taxi meter is located in the front of the vehicle, clearly visible to the passenger.
Pisa's airport has excellent road connections via dual carriageways and motorways. Taxi drivers have direct access to the Firenze-Pisa-Livorno dual carriageway offers, too, making long-distance taxi journeys faster and more convenient.
The taxi co-operative is called CO.TA.PI. and the radio taxi service can be contacted locally on tel 050 541600. This telephone line is in operation 24 hours a day and passengers can order taxis around the clock; however, Pisa's airport itself is not open around the clock, shutting down for the night after the last flight of the day has taken off/landed.
In Pisa city center there is a taxi rank located outside the central train station and also at Piazza Duomo in the historic district of the city. Taxis at Pisa Airport can be ordered in advance by going online to www.cotapi.it. It is possible to ask for an estimated price beforehand for longer journeys. Prices are best negotiated in advance of travelling to avoid any unpleasant surprises. The taxi meter has the final "say" and an online estimate should therefore only be taken as a guideline.
The co-operative started in 1972 and covers city center, the immediate outskirts and airport routes. Pisa Galileo Galilei Airport taxis cover all the major hotels in the area, too, and use a satellite back-up system for their radio taxis to ensure a smooth and efficient service.
The minimum fare charged is EUR 5.70 and the initial fare is EUR 2.90. Within the city two different rate zones apply. City rate 1 costs EUR 1.00 per km traveled, while City rate 2 costs EUR 1.70 per km traveled. Additional charges apply to Pisa Airport taxis at night, when a surcharge of EUR 2.30 is levied and during Public Holidays, when the same surcharge is applied to the overall fare. Routes that exceed 50 km will be liable to VAT at 10%.
Luggage is charged at EUR 0.60, while skis and similar over-sized items are charged at EUR 1.10. Over-sized luggage must be properly wrapped or boxed before the journey can commence. Dogs travelling with their owners must pay EUR 1.10 for their journey, however, transporting dogs is at the discretion of the driver and animals must wear a muzzle before they are allowed on board the taxi. Seeing dogs for the blind travel naturally for free and are always transported with their owner.
Passengers ordering a taxi from the Radio Taxi Service should bear in mind that it takes between 3 to 8 minutes for the taxi to arrive for pick-up within the city center. One can actually walk the 1 km distance from the airport to the city center in a leisurely 20 minute stroll, so taxis never take that long to arrive at the airport, but during peak times there may be a slight delay. For pick-up destinations in the outskirts of Pisa taxis will take between 10 to 20 minutes to arrive.
The CO.TA.PI taxis Pisa Airport are fully air conditioned and payment can be made via credit card. The co-operative has some 58 five to six-seater sedans and station wagons at its disposal, which can also be found at ranks outside Santa Chiara Hospital, at the Palazzo dei Congressi, at Via Aurelia for the San Rossore Clinic and Natural Park, in Via Rindi for the Northern Pisa Stadium zone and in Via Palestro, where the taxis cover the historical district of Pisa. There are several other city locations, where taxi ranks can be found.
Taxi fares to & from Pisa Airport (PSA)
Taxi Transfer Customer Reviews
Available Transfer Options