Train Transfers To and From Pisa Airport



Pisa International Airport Train Transfers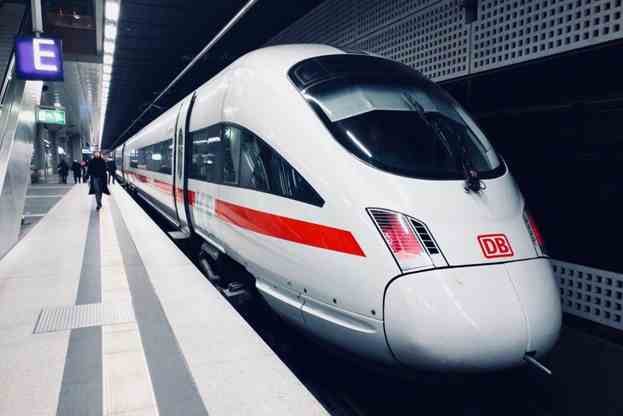 Pisa airport has its own railway station with direct access to the terminal for passenger arrivals and departures. Pisa International Airport trains connect the airport station with the central train station in Pisa city center as well as with the Tuscany train network, offering onward train travel to Florence.
Pisa Airport trains leave every 30 minutes for Pisa central train station until the early evening. Passengers pay EUR 1.40 for a one-way journey on this shuttle. It takes only 5 minutes to reach the central train station in Pisa's city center, from where passengers have access to all major towns and cities in Tuscany and to destinations beyond. Trains from Pisa International Airport leave between the hours of 6.53 am and 9.03 pm for the central station in Pisa and depart from the central train station between the hours of 6.38 am to 10.02 pm daily going back to the airport.
For destinations further afield passengers can also board direct Pisa Airport trains leaving five times a day for Florence, Pontedera and Empoli. The city of Florence is located approximately 80 km from Pisa and passengers are charged EUR 7.10 for a single ticket for this journey.
It takes just a few minutes to walk from either the departure or arrivals area to the airport train station, as the distance is merely 40 meters and a covered walkway takes passengers there safely. Railway tickets can be purchased at the information office in the arrivals hall and the entrance to the railway terminal can be found directly opposite the check-in hall. It is also possible to buy tickets in advance online at www.trenitalia.com.
Fast trains from Pisa Airport to Firenze central train station stop only once at Pisa central station. The service begins at 9.03 am every day and runs until 7.03 pm. The journey takes just under one hour. A second class single ticket costs EUR 5.80 and a first class one-way ticket costs EUR 8.70.
Pisa's central train station lies within a short walk of the historic city center and the main tourist attractions. Buses and taxis are waiting just outside to take passengers to their hotels in the city or destinations beyond the immediate city limits. Pisa serves as one of the major railway junctions for the Tuscany region, offering onward travel via three long-distance lines, namely the Pisa-La Spezia-Genoa line, the Pisa-Livorno-Rome line and the Pisa-Florence line. Local services include the Pisa to Lucca line and the Pisa to La Spezia line also offers services to Cinque Terre.
From the train station it is also possible to board buses to Volterra and Calci, a picturesque medieval village clinging to the sides of the Pisan Mountains. Calci lies 9km east of Pisa, but feels like a million miles away thanks to its rural setting. The village's natural history museum is home to Europe's largest collection of whale bones. There are a number of pleasant B&B establishments and guesthouses suitable for an overnight stay.
Volterra's Cathedral of Santa Maria Assunta has some splendid frescoes and there are many other great historic buildings to be seen, such as the Palazzo dei Priori, dating back to 1257, and the Medicean Fortress Maschio as well as Etruscan remains of the original 2nd and 3rd century walled fortifications that once guarded the town.
It is possible to leave one's luggage for a small fee at Pisa central train station to embark on a day's discovery of the historic city center, before leaving on a train for Florence or other parts of Italy at the end of the day. The Left Luggage service costs around EUR 3.00 for a 12 hour period.